Hunter series (Arrow models)
Cars build between 1966-1976
Hillman Hunter, Minx, GLS
Singer Gazelle, Vogue
Sunbeam Rapier, H120,
Humber Sceptre
Brake servo kit
Complete kit to replace the current servo
Fits all Hillmans Humbers and Alpine 199€ plus vat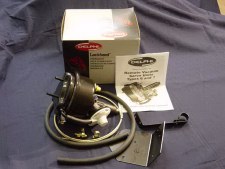 Brand new windscreens from original moulds !
Also rare types & special versions like tinted versions for saloon and coupé
Click
HERE
to find out more!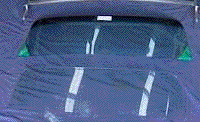 Most Rootes windscreens & models in stock ready for shipping.
Shipping to your home--within major EU-countries no problem!!
Electronic and standard distributors

Distributors for 1725 aluminium head engines.

This is a late 45D4 Lucas type version, specially made for us.

Will do Humber Sceptre 1-3, Rapier 1-4, Alpine 2-5, Arrow twin carb etc.)

The electronic version Neg earth car only !

45DE4 Electronic 195€ plus vat

Buy now 155€






45D4 standard version 140€ plus VAT




Buy now 99€




Contact breaker less version 45DE4

Standard model

For windscreens please check
here
Water pump

For 1966-76 Arrow models, standard fan coupling

Price €68.75+VAT

Now only € 49,50 !









Camshafts for the 1725 Alu head engines

Now only € 169,50 !

Humber Sceptre MK 3

Vogue (1725-alu head)

Hunter Minx (1725- alu head)




Waterpump for

1974-76 Arrow models, with viscous Holset coupling





Viscous fan models

Price € 78.00+VAT

Now only € 59,50 !

Camfollowers (Tappets) for 4 cyl OHV engines 1956 onwards.




Allways replace camfollowers when rebuilding

your engine!




Valve Guides

Made by an original supplier.

Set of 8 : 4 inlet, 4 exhaust.

Avaliable for all 1390, 1496, 1592 and 1725 engines, alu or cast iron head.




Price per set (4+4) € 36.50 only!




Rocker- shaft (pair)

Avaliable for alu and cast iron head (1725cc)

Now new in stock

Price € 69.50 +VAT




Pulley, damper Arrow models

1235922

1725cc from 1967 onwards

High quality remake of the original "Metalastic" type pulleys fitted form 1966 onwards on fe. Rapier, Alpine and Sceptre

Lightweight (LM13) & pre balanced.

Price € 79.75+VAT

Now only € 69.50 !




Lays haft Gearbox

Covers all models 1966-76 part 1235274

.




Price € 34.75+VAT






Synchromesh rings

All models 1966 onwards

Price € 21.75+VAT







Full sets pistons, piston rings and valveguides !




Gearbox mounts

All Arrow models 1966-76




OUT OF STOCK SORRY!

Price € 24.50+VAT




Starterring gear

Made by the original supplier.

Avaliable for all 1725 engined cars.

Price each € 69.95




:

:

New crown wheel and pinion sets

All models Arrow 1968-76

1:4.22 ,1: 3.89

Price 295 € + vat




Differential gear set (1961-)

New set gears and shaft for the Rootes Diff unit 1961 onwards (fine spline)

Price € 69,50 +VAT




Engine parts and gasket sets

Full sets pistons, piston rings and valveguides !

Head gasket set

Cast iron head

Please ask






Head gasket set

Aluminium head






Pistons for 1592 and 1725 engines !

Sizes STD, +0.30"

and +0.40"

€ 295

( incl rings, clips and pins)

plus VAT where appl.

The most common size sold was 030", but we had demand for other sizes of our premium quality pistons.

From now we have the sizes 0.20", 0.30", 0.40", and even ...... 0.50" !!!!

Click here to see more about these pistons and rings!

Note: these are NOT the Australian or Israelian make pistons.

Our pistons are reinforced, high pressure casted and turned pistons.







Many parts in stock for all models 1970-81. Please sent email for more information